Mariano Rivera: such a legendary name. You don't have to be a fan of the Yankees — or even know much about baseball — to recognize it instantly. To us New Yorkers, he's Mo, he's the Sandman, he's our proud, first-ever unanimous inductee into the 2019 Baseball Hall of Fame.
But did you know that those descriptions barely scratch the surface of the real Mariano Rivera? That's right. Mariano Rivera is a man of such deep personal faith, of such abiding, far-reaching philanthropy that here at Family Services of Westchester, we cannot begin to express how grateful and excited we are to have this sports legend join us as our honored guest at Star Gala 2019 on April 9th.
From Sandy Beaches to Sardine Fishing
Mariano's move to the status of pitching legend has been quite a journey. Growing up poor in the Panamanian fishing village of Puerto Caimito, young Rivera couldn't wait for the tide to go out every afternoon. That's when he and his friends would rush out of school and head to the beach for their afternoon pickup baseball games, grabbing tree branches for bats, milk cartons for gloves and balls fashioned from tape and wads of old fishing net.
But as the oldest of three brothers, Rivera knew he was "hanging with the wrong people" when he dropped out of school in the ninth grade to work on the sardine boat captained by his father, Mariano Sr. For three years, young Mariano put in grueling hours learning the fishing trade, working six-day weeks until the boat's ancient water pump finally gave up the ghost and caused his family's livelihood to capsize and sink.
Greatness Calls, Bringing a Signing Bonus of $2,000
Literally washed up as a fisherman and pressured to support his family but plagued by a series of ankle and knee injuries, 18-year-old Rivera decided to join the local amateur baseball team, the Panama Oeste Vaqueros. Undistinguished at shortstop, it wasn't until the Vaqueros begged Rivera to sub in for their even more undistinguished pitcher that the Yankee powerhouse would hit his stride.
Not two weeks after Rivera's pitching debut, veteran Yankee scout Herb Raybourn traveled to Panama to sign the 155-pound rookie — who spoke no English, had no fastball and had never left home— after watching him throw just nine pitches. Young Mariano's signing bonus? A princely $2,000.
Mentor, Team Player and Award-Winning Philanthropist
But the rest, as they say, is baseball history: 13-time All-Star, five-time World Series champ, ALCS MVP, MLB record 652 saves — and the list goes on.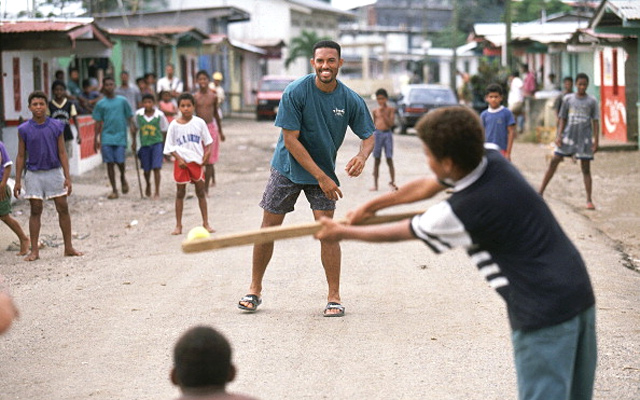 Yet even more important, Rivera has embraced his role as a team player, a mentor and a philanthropic example during his long career. When asked to describe his job, Rivera once replied simply, "I get the ball, I throw the ball and then I take a shower."
Yet through his Mariano Rivera Foundation, Rivera won the Marvin Miller Man of the Year Award in 2013 as the MLB player "who inspires others through his on-field performances and contributions to his community."
Meet Mariano Rivera at Star Gala 2019!
Meet the extraordinary Mariano Rivera face-to-face and have the chance to ask him your personal questions at Star Gala 2019. Get your tickets NOW!